Londoners have joined commuters around the world in stripping down to their pants and hopping on to the Underground on Sunday.
Droves of bare legs filed on to the Tube for the 12th annual No Trousers Tube Ride organised this year by The Stiff Upper Lip Society.
Images from the London event showed people taking the Underground wearing Tube-themed pants, using ticket machines and escalators without trousers, and riding the Elizabeth Line half suited and booted.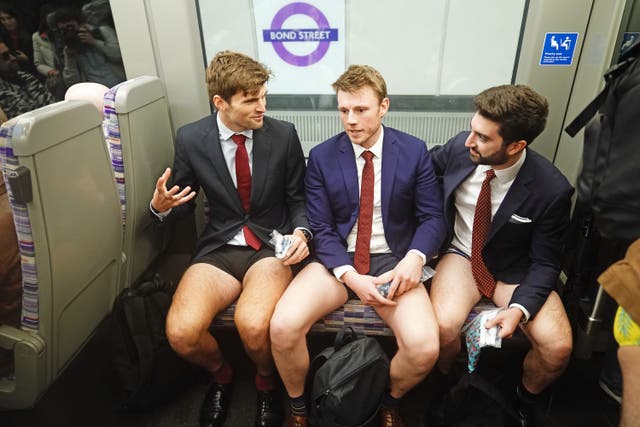 The event was part of The No Pants Subway Ride, an annual global event started by Improv Everywhere in New York in 2002.
Other cities around the world are understood to have taken part in the event on Sunday.
According to the London organisers, the last time the event was held over 200 Londoners took part.
The Facebook event instructed participants to gather on the street in "normal winter clothes" before people were sorted into groups to walk to nearby stations where they would then remove their trousers.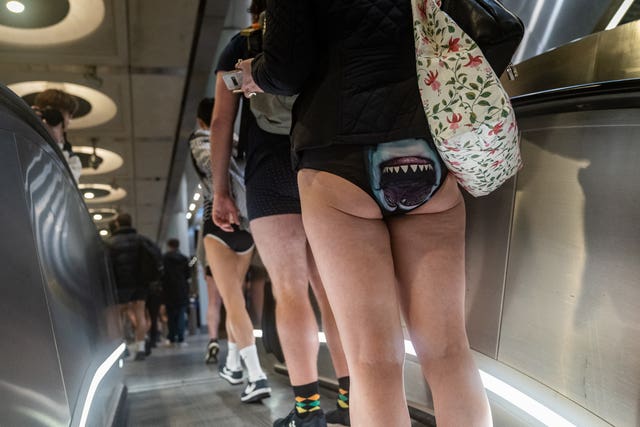 "For the remainder of the journey, sit in the Tube as you normally would. Read a magazine or whatever you would normally do," the event description said.
"You can wear fun underwear if you like, but nothing that screams out, 'I wore this because I'm doing a silly stunt'. Wear two pairs of underwear if it makes you feel more comfortable. Don't wear a thong or anything else that might offend people. Our aim is to make people laugh, not piss them off.
"Why are you doing this? You could be solving world hunger/saving damsels in distress/promoting world peace with your time. Surely 'it's fun' is a good enough reason?"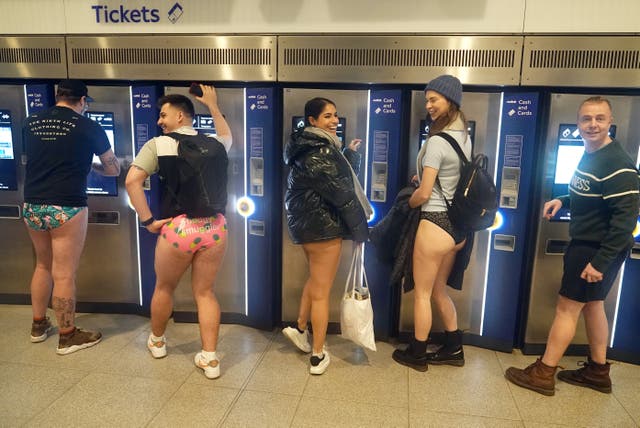 More than 100 people declared that they "went" on the Facebook event.
An afterparty in Soho has also been organised by The Stiff Upper Lip Society.